Check out The Agonist's "Brew As My Guide" beer mini-doc! Watch until the end for a special exclusive performance!
Vicky Psarakis and Simon McKay take a trip to Microbrasserie Le Fermentor and help make The Agonist's signature beer! A 7% Hazy IPA using a blend of Simcoe, Mosiac and Columbus hops.
The band would like to give big thanks to Yakima Chief Hops for the hops, Vox&Hops Metal Podcast for the awesome idea and hard work and thanks to the additional sponsors IndieMerchstore and Heartbeat Hot Sauce Co.

Video filmed & edited by the band's very own Chris Kells.

"Brew As My Guide" (Blood As My Guide Parody) Acoustic Rendition featuring Vicky Psarakis on Vocals & Simon McKay on Acoustic Guitar. Recorded and produced by Pavlo Haikalis from PHG Custom Guitars. Additional mixing by: Christian Donaldson

Special guest appearance by Miguel A. Riutort "MEGA".
Check out the "Brew As My Guide" Mini-Doc Here!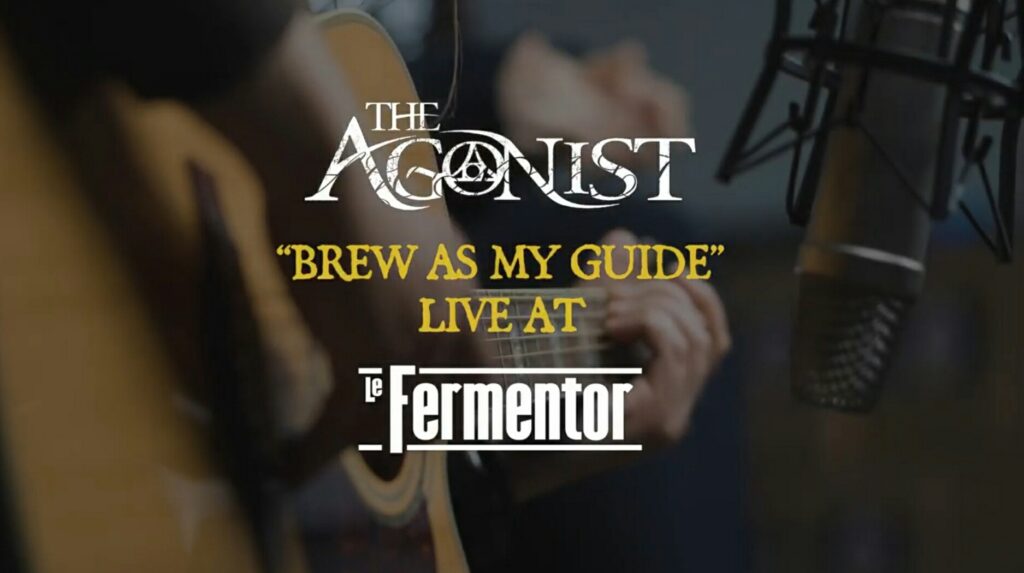 Here is a list of locations carrying "Brew As My Guide" beer in Quebec: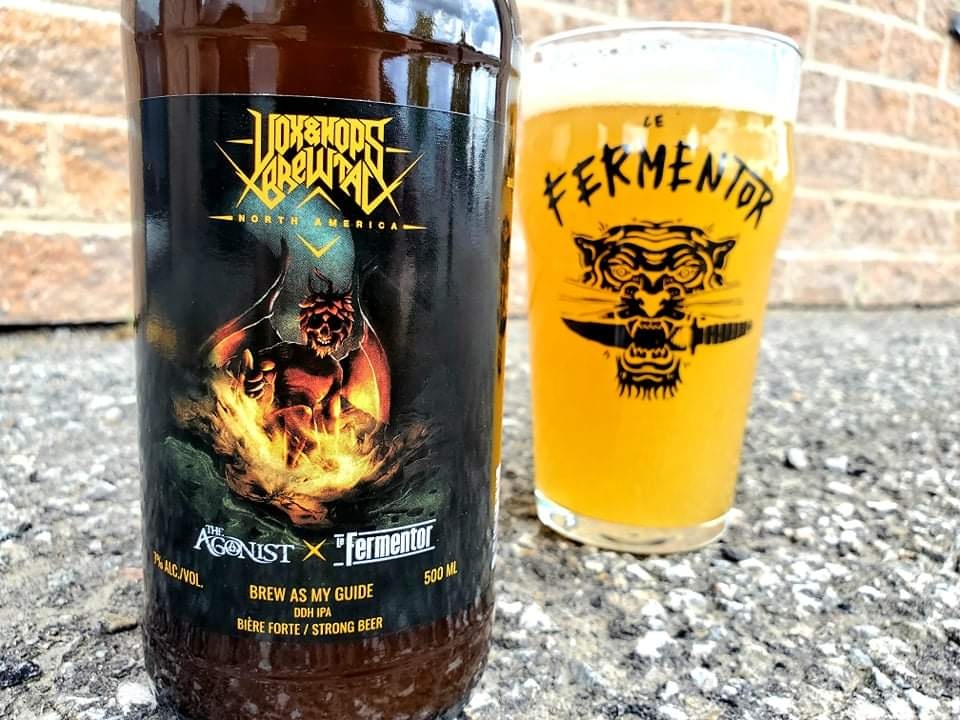 -Partie Bière – Anjou
-Bière à Boire – St-Constant
-Chamard – Repentigny
-Maison Des Bières – MTL
-Expérience Bière Ville Marie- MTL
-IGA Lachenaie -La Canette- MTL
-Récoltes Hervieux – L'Assomption
-Alimentation L'Impact – Quebec
-Glacière De L'est – Montreal-Est
-Marché Toit Rouge – St-Jérome
-Peluso Rachel – Montreal
-Broue Ha Ha – Gatineau
-Les Assoiffés – St-Lambert
-Maltehops – Verdun
-Épicerie Lauzière – Drummondville
-Frigo de Bacchus – MTL
-Frigo Des Dieux – Point Aux Trembles
-Biérologue – MTL
-Provigo – LeGardeur
-Dépanneur Brisson – Salaberry -de -Valleyfield
-IGA Crevier – L'Assomption
-IGA Brien – Repentigny
-Toit Rouge – Repentigny
-Dans L'Frigo – Trois-Rivières
-La Barik – Trois-Rivières