Blakhart Coffee is stoked to release their first pairing with Australian vegan rock-n-roll vocalist Leah Martin-Brown!
She is definitely a rising star in the hard rock world and Blakhart Coffee is excited to collaborate with such a genuine and compassionate individual! A percentage of each sale goes to support Long Beach Animal Care Shelter in Southern California!
"Rock And Roast" is a medium, single origin Certified Organic bean and sourced from the city of Cajamarca. The cooperative gives the farmers access to knowledge, infrastructure and equipment to produce an ecological coffee of high quality and thus achieve higher prices for the coffee.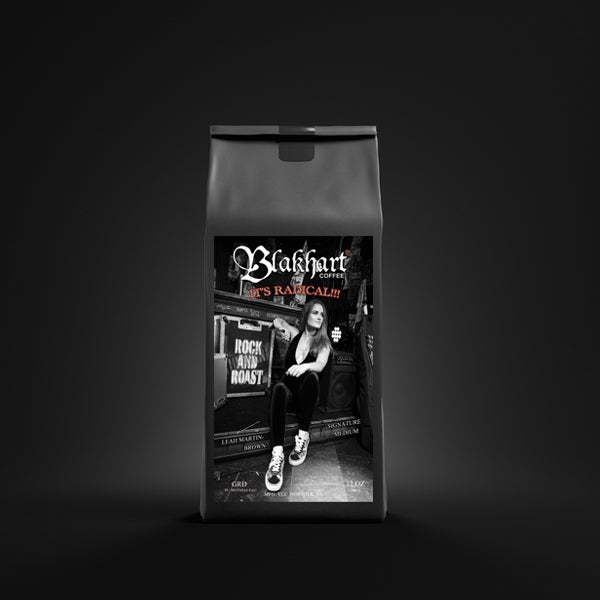 Please allow 7-10 days for roasting and packing.
What does Leah have to say about this new mashup???
"I couldn't be more excited to be collaborating with Blakhart Coffee! Not only is their coffee delicious and hand selected, but a % of the profits also go towards helping Animals in need x""
Purchase Blakhart Coffee's "Rock And Roast" Here.