Blakhart Coffee highlighted their shelter and rescue collaboration blends this week! Be sure to snag some this weekend!
A portion of the profits from Blakhart Coffee go towards several Non-Profit Organizations that protect wildlife and domestic animals such as: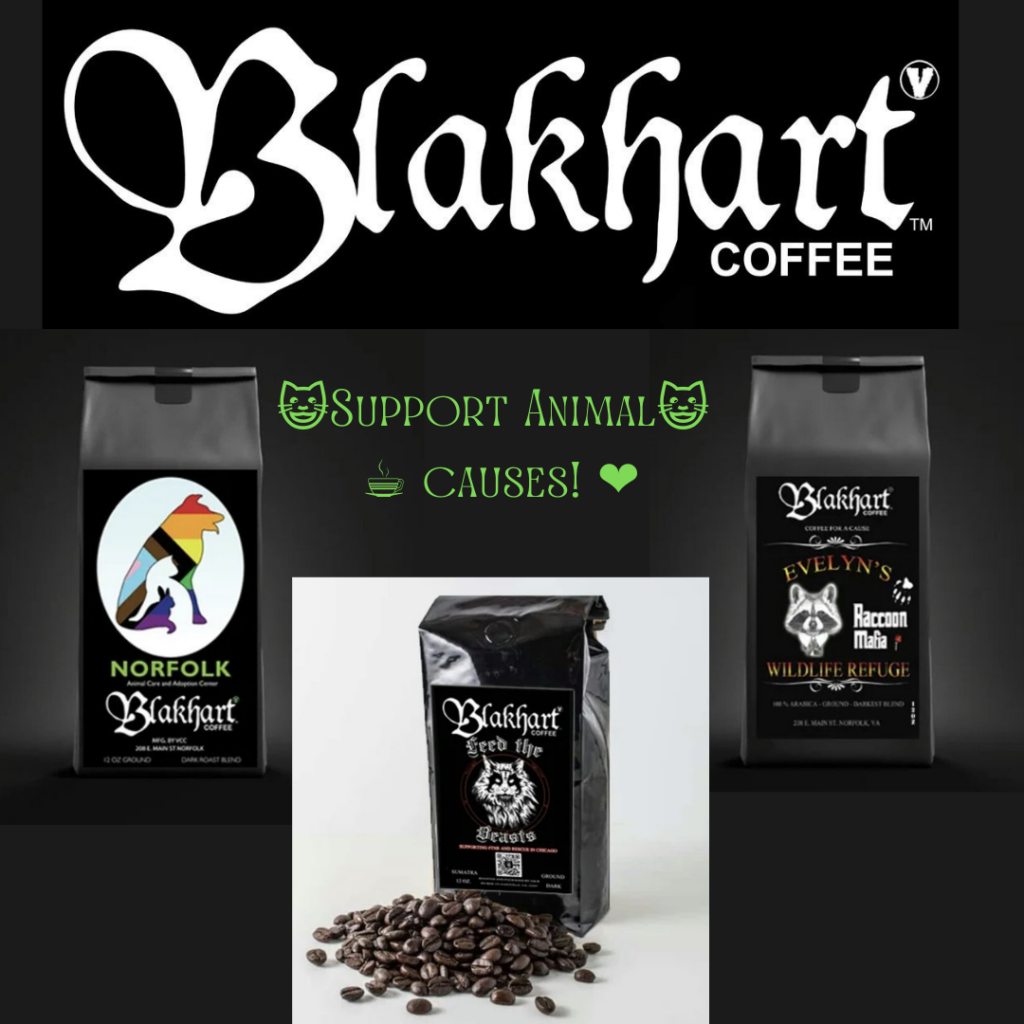 "Norfolk Animal Care Center" is Blakhart Coffee's local open admission shelter that has made a huge difference in animal adoption rates and rehoming.
"Feed The Beasts" Is an independent and vegan owned kitty rescue, tnr advocate, foster and support group based in ChiCatgo, Illinois.
"Evelyn's Wildlife Refuge" is a licensed and registered wildlife rehabber and rescue. They have established a network of many amazing volunteers who also offer training and educational classes on a regular basis.
Love the environment? Love animals? Love craft coffee? Drink excellent coffee from Blakhart Coffee and support incredible causes. Everybody wins!