Sound Escape Agency's Ript Studwell is now on Patreon!
Did you know? Good looks and stellar in-ring ability aside, Ript Studwell is also an aspiring writer!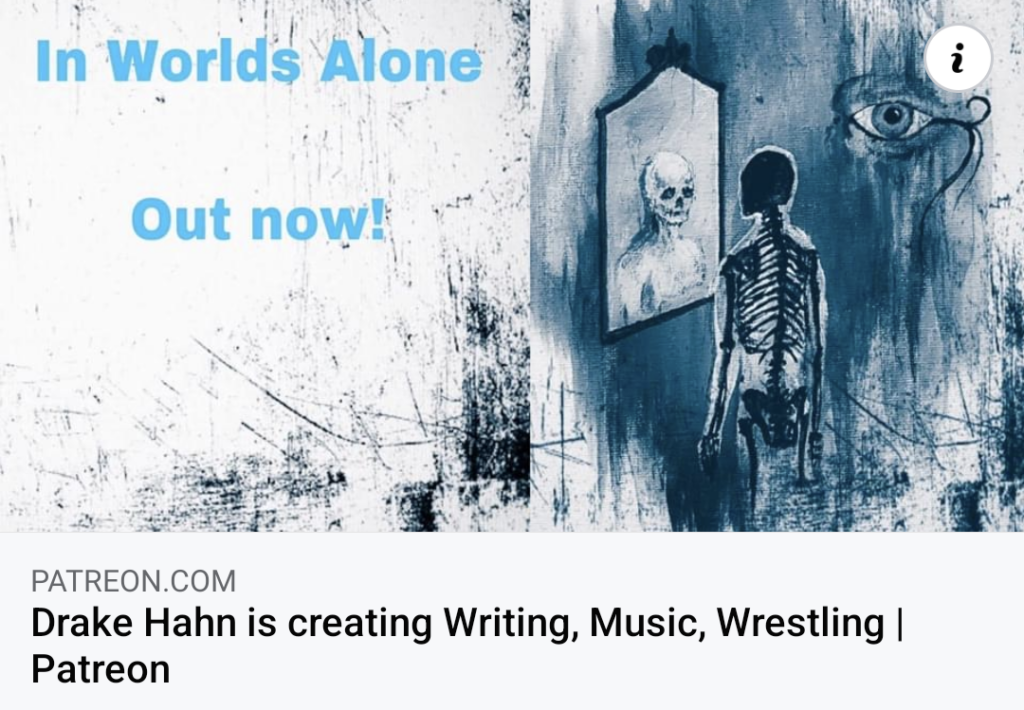 His self-published book, "In Worlds Alone" alone is available for purchase on Amazon. Available on Kindle and Paperback.
Become a Patron of Ript Studwell to gain access to his exclusive writing, wrestling, music and drawing content today! Sign-up on Patreon Here.