Thank you to all fans of The Agonist who have supported the band and Sound Escape Agency throughout the release of their new EP, "Days Before The World Wept".
Our online shop quickly SOLD OUT of numerous t-shirts and bundles from their EP release. We are currently OUT OF STOCK on numerous popular items from The Agonist, however, these merch items are still available for Backorder purchases.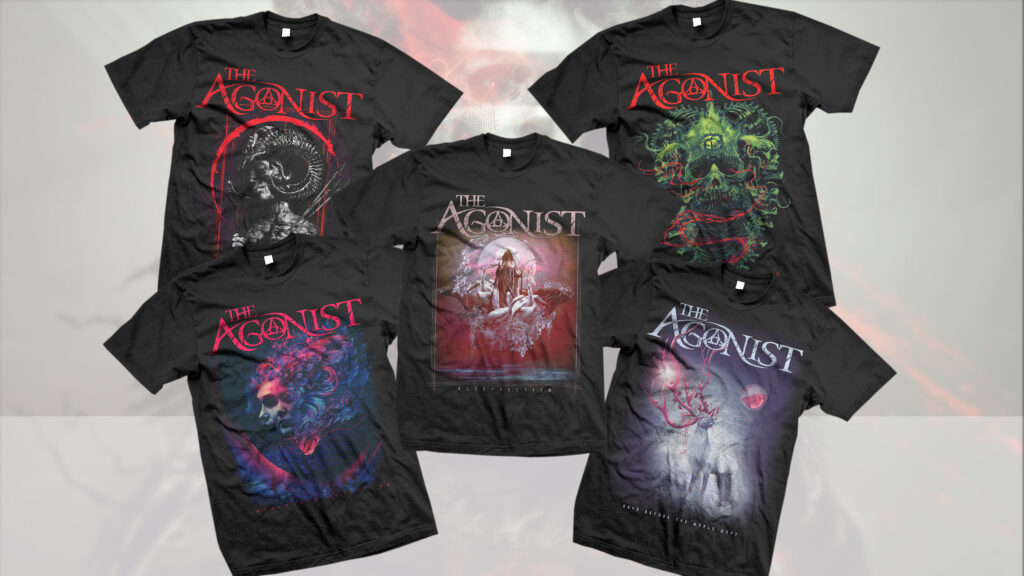 Please note that these Backorders will be fulfilled by Sound Escape Agency at the end of November 2021. Customers shall be notified when their packages are sent.
For more information concerning our Backorder policy, please visit our Terms & Conditions page Here.
Sound Escape Agency and The Agonist would like to thank you for your patience, understanding and continued support!