Due to concerns over COVID-19, the following two "Woyote" show dates featuring Quentin Cornet have been postponed until further notice: 
1) Friday, December 3, 2021 at "Helldiest" in Diest, Belgium
&
2) Saturday, December 4, 2021 at "Waregemse Metal Days" in Waregem, Belgium
The "Woyote" event on Saturday, January 22, 2022 at "Ancienne Belgique" in support of "Channel Zero" in Brussels, Belgium is still happening. Get tickets for the "Ancienne Belgique" event Here.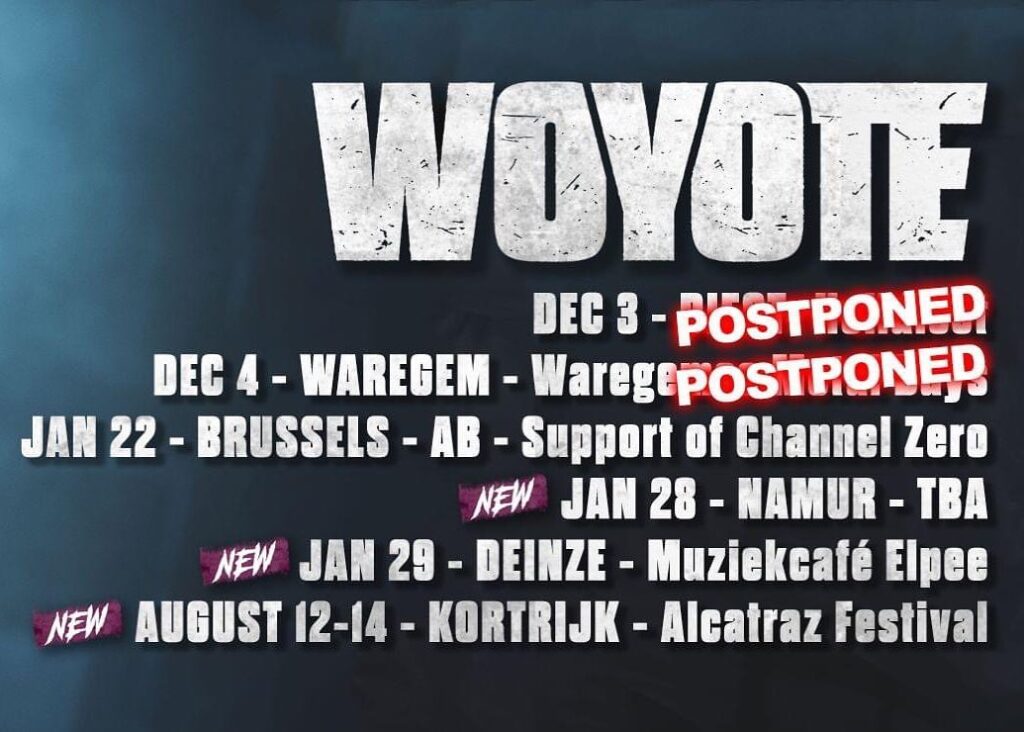 The following three events have been added to Woyote's upcoming tour schedule:
1) Friday, January 28, 2022 in Namur, Belgium – the venue is still to be announced. Stay tuned for updates from this event at Woyote's Facebook page Here.
2) Saturday, January 29, 2022 at Muziekcafé Elpee in Deinze, Belgium. Find event information for "Muziekcafé Elpee" Here.

3) "Alcatraz Festival" is taking place between Friday, August 12, 2022 to Sunday, August 14, 2022 in Kortrijk, Belgium. The exact date "Woyote" is playing will be announced at a later time. Get tickets for this festival Here.