Vicky Psarakis is having a special "3-Day Subathon" between Friday, January 7, 2022 to Sunday, January 9, 2022 in celebration of her 1-Year Anniversary streaming on Twitch!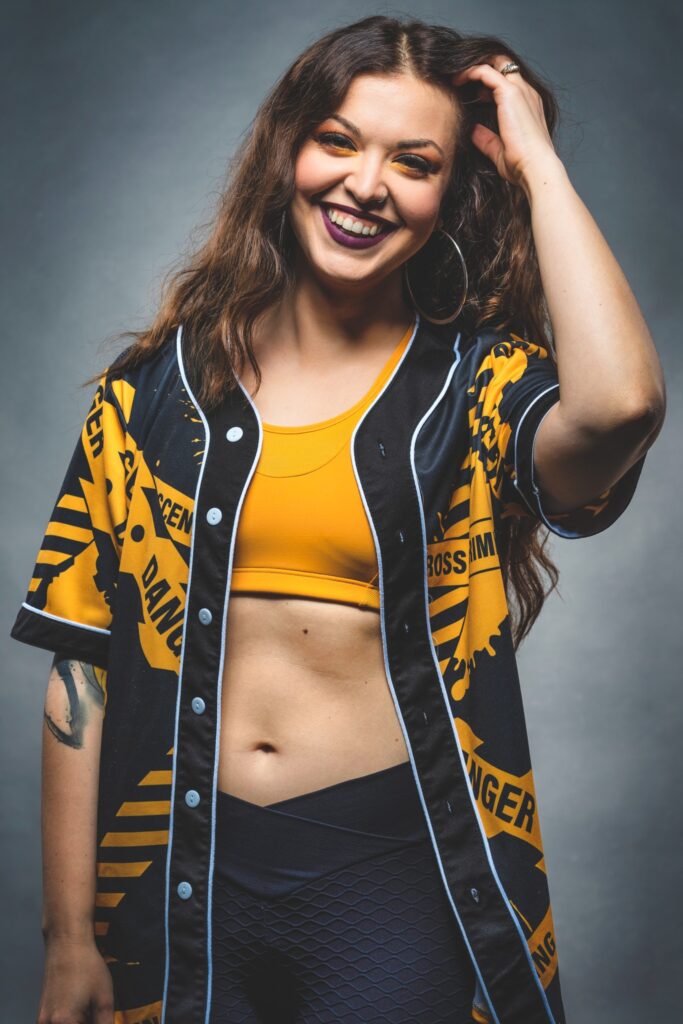 Here's what Vicky has to say:
"To celebrate my 1-year anniversary on Twitch, I'm gearing up for a full weekend Subathon! Starting Friday at 2pm CT!
What can you expect? Music, vocals, piano, gaming with subscribers, food challenges, workouts, petting of dogs and just a window into my life in this basement for an entire weekend!
To top it off, I'll be giving away tons of cool items with each sub milestone we reach, with some super exclusive and one of a kind items as the final prizes!
As always, I have NOT prepared for this so you can expect a fully professional stream with zero issues whatsoever".
Don't forget to follow and subscribe to Vicky's Twitch channel this weekend!
Clothing from Fresh Hoods. Use promo code: "killerv25" for a 25% discount off your own Fresh Hoods order!
Photo by Eric Sanchez.