The Agonist is making their epic return to the live stage in their hometown of Montreal on Friday, December 17, 2021 at the Theatre Corona alongside their good friends in Cryptopsy, The Great Sabatini, Necrotic Mutation and Burning The Oppressor!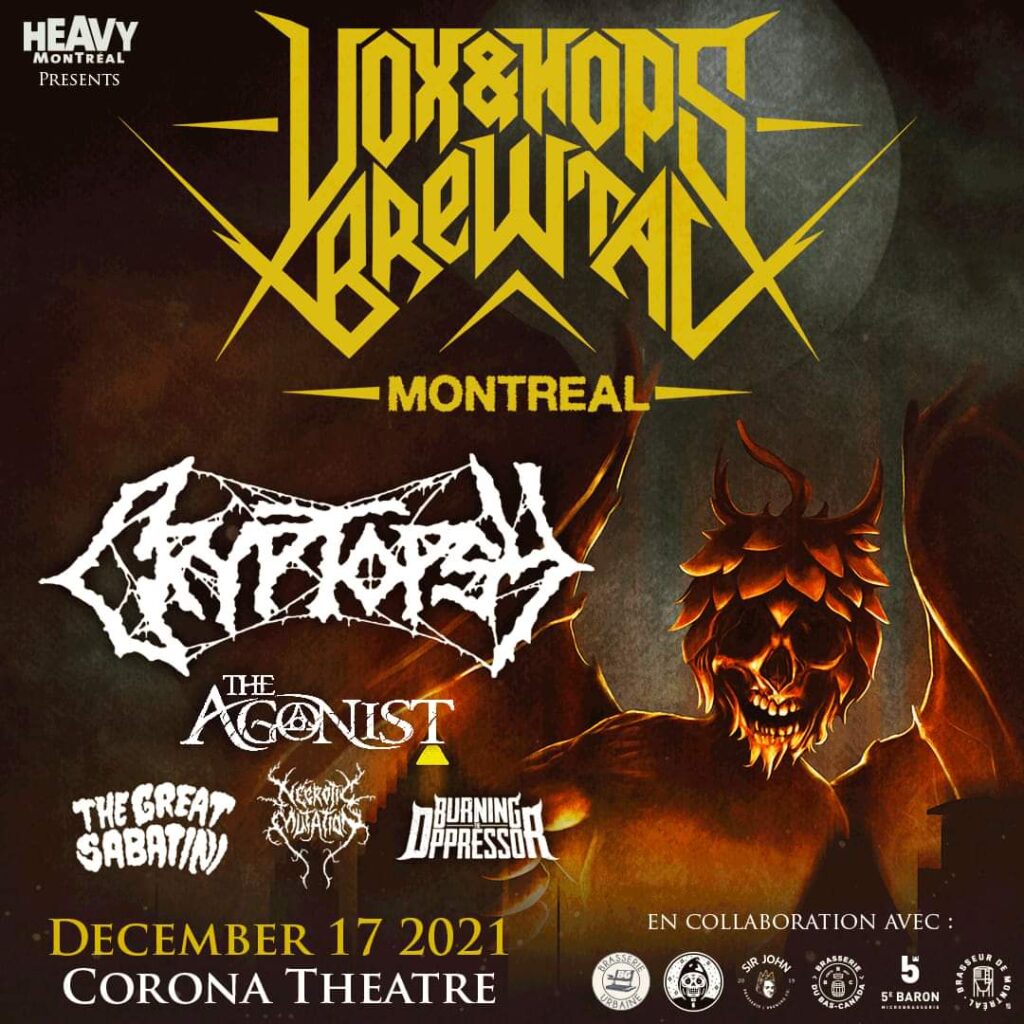 Tickets for this event are now on sale. Purchase them Here.
This show is presented by HEAVY MONTREAL and Vox & Hops Metal Podcast and will be showcasing some outstanding local micro beers throughout this night of extreme metal.