The Agonist shall be performing live at Brutal Assault 2022 at Fortress Josefov in Czech Republic.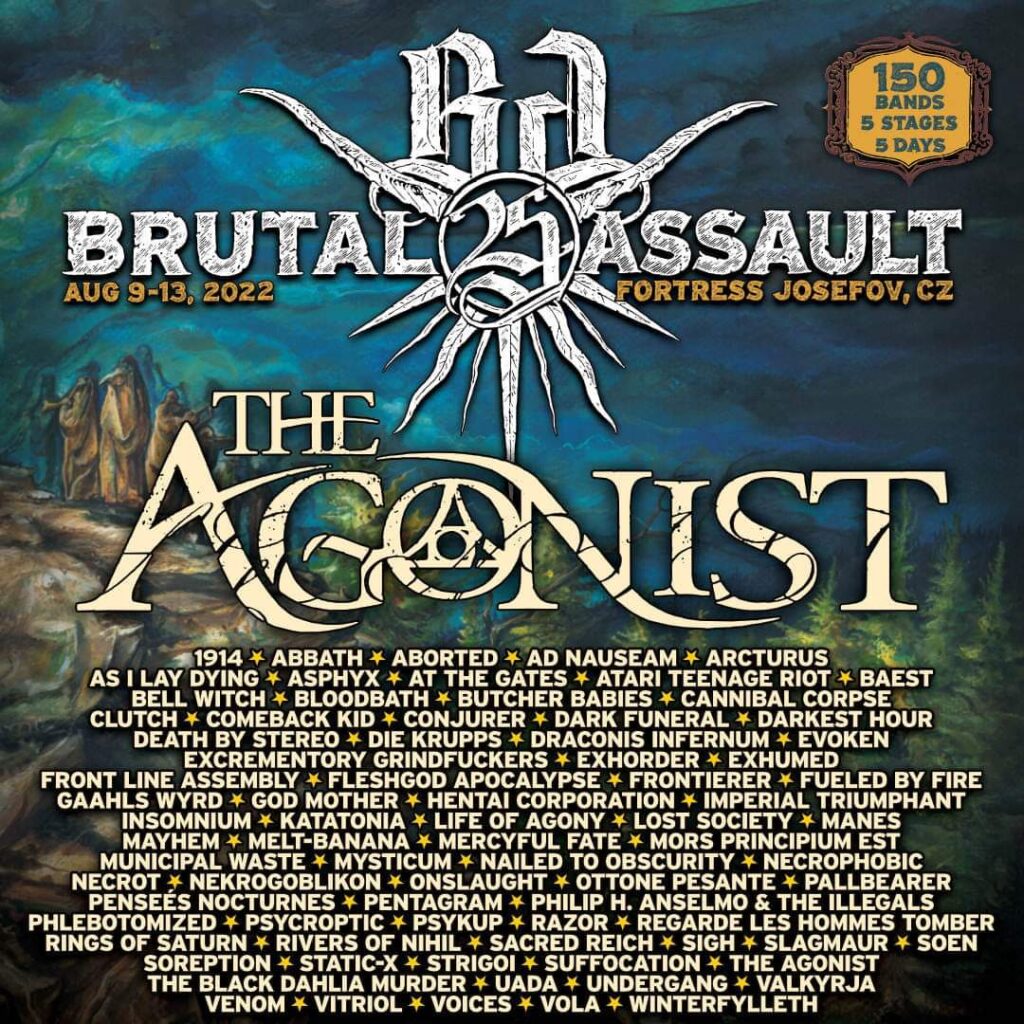 Other bands featured on the 2022 lineup include: As I Lay Dying, Cannibal Corpse, Darkest Hour, Fleshgod Apocalypse, Katatonia, Municipal Waste, Nekrogoblikon, Philip H. Anselmo & The Illegals, Rivers Of Nihil, Sacred Reich, Static-X, Suffocation & The Black Dahlia Murder!
This metal festival will be taking place between Tuesday, August 9 to Saturday, August 13, 2022.
Secure your tickets for this festival event Here.