Blakhart Coffee have announced their collaboration with Seven Spires for "Lightbringer" Seven Spires Custom Signature Brazilian Roast!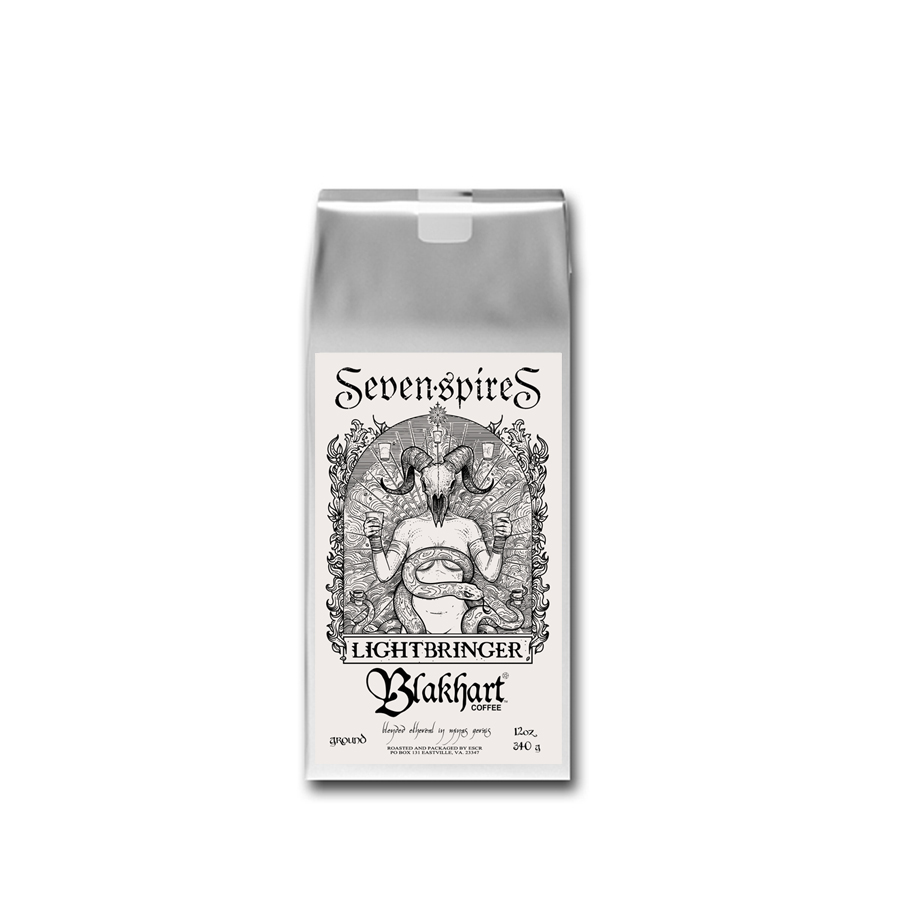 Here's what Blakhart Coffee had to say:
"The Gods of Debauchery have graced upon us this fortuitous union between Philharmonic Bard-core phenomenon Seven Spires and Blakhart Coffee. Much like the inspiration from the song which bears its namesake "Lightbringer'' is a custom roast intertwined with reveling in life's fleeting pleasures, and indulging the parts of yourself that the world hath demonized.
Grab yourself a satchel or two of this ethereal elixir and indulge till your spirit is content, much like Solveig the detached anti-hero sailing from port to port, ultimately collecting a loyal crew of devotees without regard for the collateral damage left in her wake.
Join in the Coffee Kvlt™ and imbibe in the most tempting & exuberant blend that we have conjured to date".
Here's what Seven Spires had to say:
"We're thrilled to announce a new partnership between Seven Spires and Blakhart Coffee, as well as the arrival of our signature coffee roast, "Lightbringer"! As the name suggests, this is on the lighter side of roasts, with all of the health and flavor benefits that come with making coffee this way (including slightly higher caffeine levels).
Every aspect of working on "Lightbringer" with Blakhart has been impressive, from their knowledge of the nuances of sourcing and roasting beans, to their eco-friendly and sustainable approach to manufacturing and packaging their products.
We meticulously taste tested several roasts personally, and we've settled on one that we're extremely proud to put our name on. Anyone who knows us knows that we are big coffee drinkers, and we're certain you'll love this one as much as we do!"
Purchase Blakhart Coffee x Seven Spires "Lightbringer" here.