Icarus Lives have announced a live launch for their upcoming "Scorched Reprise" EP!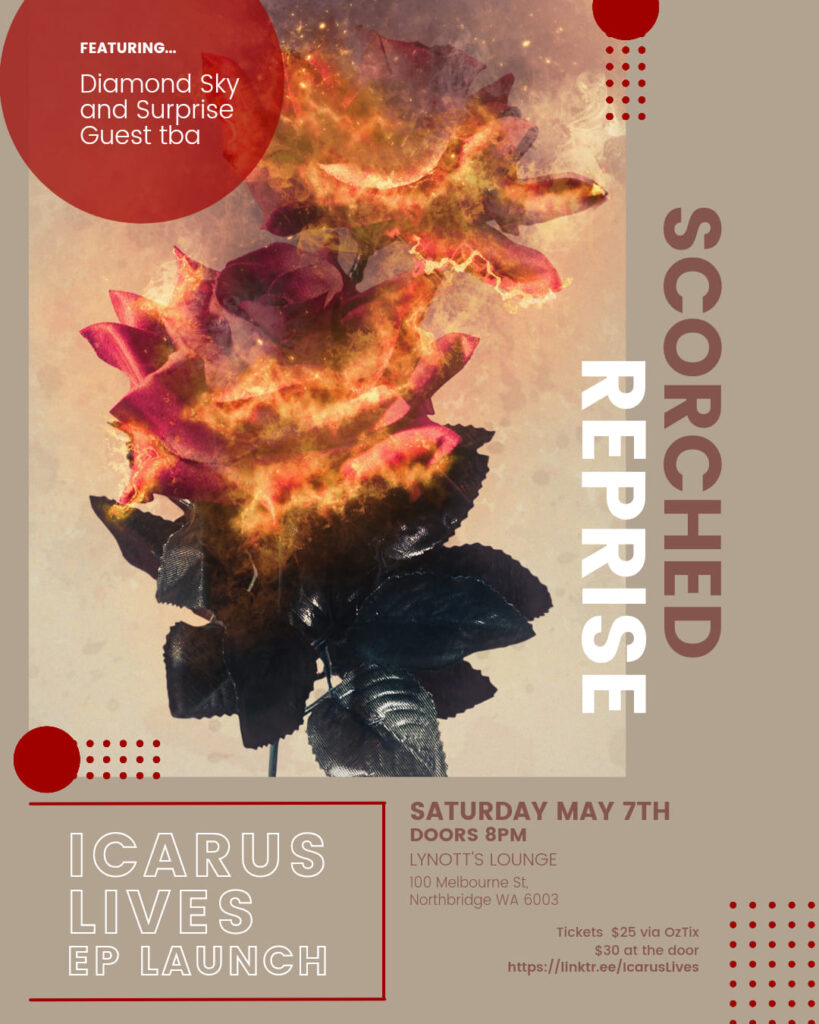 Here's what Icarus Lives had to say:
"Let's set this launch on fire!
You've waited long enough for new music from us so we are celebrating with a kick ass show featuring Diamond Sky and a special guest we'll be announcing soon.
May 7 at Lynott's Lounge, this will be a night to remember. Grab cheap tickets early through the link below NOW!"