Icarus Lives are playing direct support for Wrath of Fenrir at "Mayhem At The Mount" on Sunday, October 31, 2021 at Rosemount Hotel in North Perth, WA.
Sharing the stage alongside them are Our Demise, Sensimilia & Dong Fang.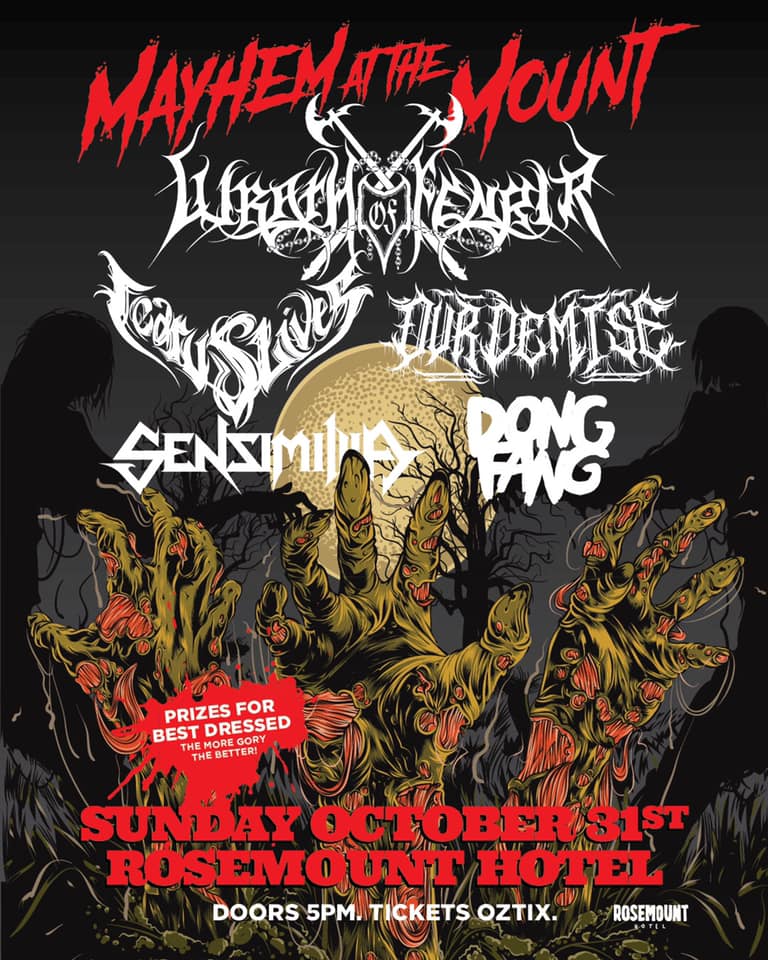 Doors open at 5:00 pm. Purchase tickets for this event Here.
There shall be prizes for best dressed as well…the gorier the costume-the better.
This will also be the band's second live show featuring Aria Scarlett fronting this electrifying outfit! Don't miss it!