HEAVY MONTRÉAL presents Vox&Hops Episode 305- "Taking the Lead with Vicky Psarakis of The Agonist & Sicksense" is now available on all podcast platforms including the Vox&Hops Website and YouTube.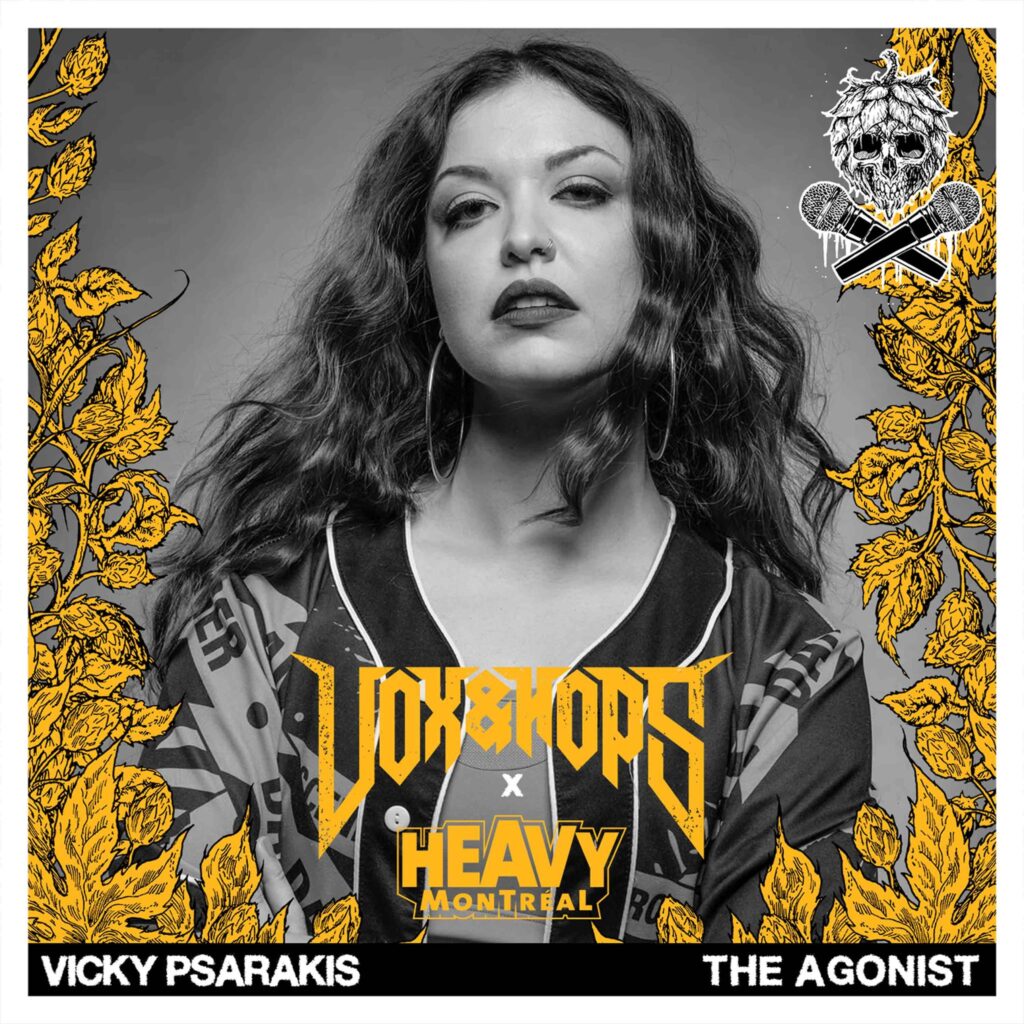 Vicky chatted with Vox&Hops' Matt McGachy to discuss how she coped with 2020, her first shows, being a part of "Brewtal North America", streaming on Twitch, "Days Before the World Wept", working with Christian Donaldson, Sicksense, Sound Escape Agency, her own brew & her hangover cure.
Throughout this chat, Vicky enjoyed 3 Floyds Brewing's "Yella Rrari" the 13.2% Pale Imperial Stout aged in bourbon barrels with vanilla beans, blonde roast coffee & cocoa nibs while Matt enjoyed BreWskey – Pub & Taproom's "Hop Run" the 7.2% IPA that was hopped with El Dorado, Triumph, Belma & Cashmere Hops.