The Agonist have put out their second music video, "Feast On The Living" in support of their upcoming EP, "Days Before The World Wept", being released on Friday, October 15th, 2021 via Napalm Records.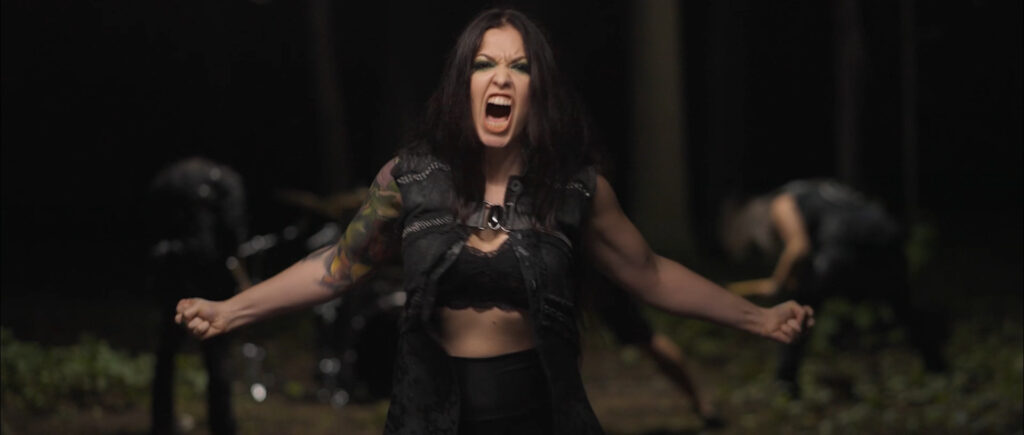 Frontwoman Vicky Psarakis says:
"Everything that could possibly go wrong with this video shoot, well… did, haha. We had a very difficult time finding the right location, so our vision kept changing. Days before the shoot was scheduled to take place we managed to secure the perfect spot and experimenting with all sorts of cool lighting is what took it to the next level!
Musically, "Feast On The Living" is a much more straightforward metal track. You're 4 songs into the EP, at this point you know exactly what you're going to be served and you're loving it".
The "Feast On The Living" music video was directed, shot and edited by Chris Kells. Director of photography: Jonathan Beaton. Lighting design: Graham Guertin. Makeup by Mary Jane Khalife. Band clothing by: Kim Dylla (Kylla Custom Rock Wear).
The entire "Days Before The World Wept" EP was recorded, produced, mixed and mastered by Christian Donaldson.